Old Boys' News
Welcome to our Old Boys!
The Old Boys' database is continuing to be a work in progress, and thank you to those of you who have notified us of changes to your details.
If you haven't logged on in a while, you can find your name here http://oldboys.hbhs.school.nz/Old-Boys/List and fill in a contact sheet if you run into difficulties. You can use our system to contact classmates through our intranet without exchanging email addresses. You can also decide if you'd like to hear from us by email and specify topics of interest. We understand that you don't all want blanket emails about absolutely everything.
If you haven't registered, then please do. Your name and year of enrolment should already be uploaded but we won't have address and contact details unless you put them in. Data Protection laws make our Old Boys' really hard to find, so we rely on your staying in touch and letting us know changes of address or telephone numbers. It is sad to hear of people missing re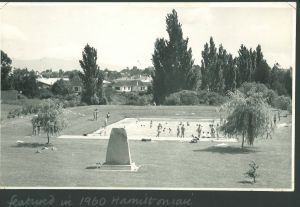 unions that they may have enjoyed, because we simply couldn't contact them.
Our Hamilton Boys' High Foundation has gone from strength to strength and is now a cornerstone of our school community. Their annual Hall of Fame event attracts local and national interest with the high calibre of our nominees, focussing on men who have made a significant different to our world. The Foundation Luncheon and auction event held mid-year is now a firm fixture in our school calendar. If you wish to read more about their work, grants and achievements, you can find them here https://www.hbhs.school.nz/foundation/
You can also access their Facebook page and watch their highly entertaining 'Foundation TV' items at https://www.facebook.com/HBHSFoundationOldBoys/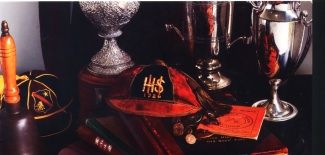 We still have copies of the Centennial Book, which can be purchased from us, for $20 plus postage. Please get in touch if you would like one. They can also be picked up from the front office.
If you would like to read a copy of our termly newsletter High Achiever online, go to our website, and in the list on the left, you will find 'Current Newsletter' as the bottom tab. Click on that, and it will appear. It is a great way of keeping up to date with events, achievements and news at Boys' High. If you would like a hard copy of the newsletter and haven't been receiving one, please contact us and that can be arranged.
Please note that all Priority 4 enrolment enquiries must go to enrolments@hbhs.school.nz and not come directly to Archives/ Old Boys.
Feel free to contact us with any database problems or if you have any other news. Office hours are 8am to 12pm, Monday to Thursday during term time. If you are passing, please pop in for coffee.
Lynette Burroughs
ARCHIVES
ph 07 8530440 ext 2406
email lburroughs@hbhs.school.nz